Single Source Provider for Upfitting Your Emergency Vehicle Equipment
Dealer is your choice for all your Storage Solutions needs. We are authorized master distributors for the highest quality brands of equipment in the industry. Our experienced consultants will work with you to select the best Storage Solutions to meet your specifications and budget needs.
Highlighted below are only a few of the Storage Solutions we offer. Please contact one of our experts for any questions on equipment, productions, ordering, installations, and more.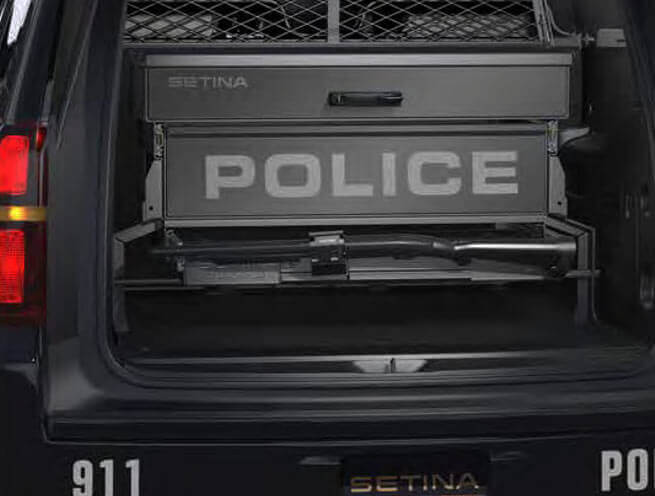 Setina
Setina always designs with intention. The intention of providing law enforcement with superior cargo storage solutions to maximize your vehicles storage capabilities for firearms, cargo and communications equipment.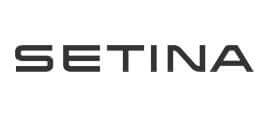 Rear Cargo Management System
Stowaway White Board
Easy-Lift Cargo Deck
Dual Drawer Storage System
Rear Storage Boxes & Trays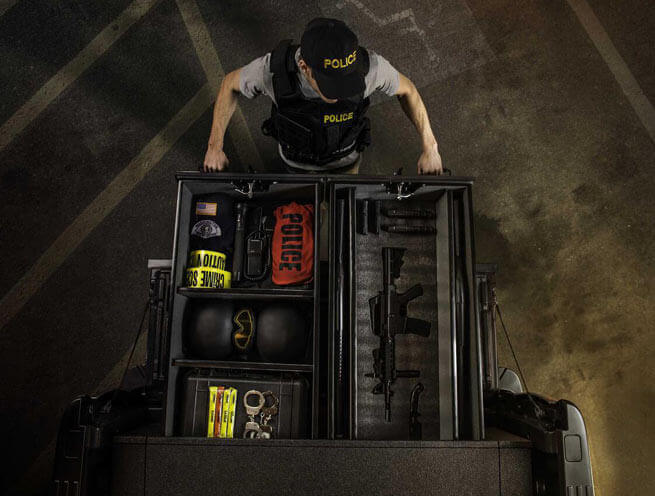 TruckVault
TruckVault is an American born company united in providing secure in-vehicle storage systems for all of life's demands. Their secure storage solutions are the first choice of law enforcement and emergency responders across the country and around the world.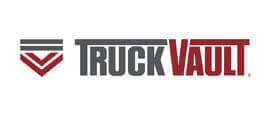 Commander Line
Drone Responder Line
Pickup Series
Sedan Series
SUV Series